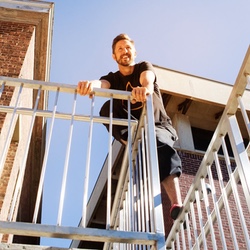 Dylan Johanson is the owner and founder of Innate Movement Parkour in Kingston, New York. A practitioner for many years, Dylan talks about his origin story and the challenges surrounding building and then re-building his gym. Then he shares some thoughts on what advice he would give his younger self.
Supported by listeners!
The podcast is made possible by voluntary subscriptions from listeners like you. To contribute directly in support of this podcast visit, https://moversmindset.com/podcast-support — I understand that your time and money are valuable and limited. I can't thank you enough for already spending some of your time listening—but I'll try: Thank you for listening! I hope you see value in the podcast and will choose to also spend some of your money by voluntarily subscribing. Thank you for your support!