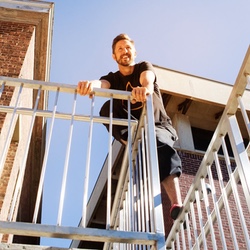 Dylan Johanson is the owner and founder of Innate Movement Parkour in Kingston, New York. A practitioner for many years, Dylan talks about his origin story and the challenges surrounding building and then re-building his gym. Then he shares some thoughts on what advice he would give his younger self.
For more information on this episode, go to https://moversmindset.com/15
Your support matters
Hi, Craig here! 🙂
Please support Movers Mindset on Patreon. If you find any joy or stimulation in what we create, please contribute so we can continue!