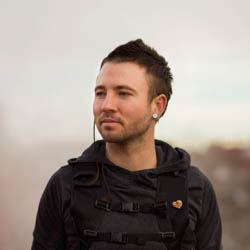 Amos Rendao reflects on what music means to him, flowing vs planning, and the benefits and importance of journalling. The conversation turns to the idea of success and what that means, before moving to Aikido, and information activism. Amos shares his insights on diet and nutrition, his journey with injuries and recovery, and how he manages self talk.
Supported by listeners!
The podcast is made possible by voluntary subscriptions from listeners like you. To contribute directly in support of this podcast visit, https://moversmindset.com/support — I understand that your time and money are valuable and limited. I can't thank you enough for already spending some of your time listening—but I'll try: Thank you for listening! I hope you see value in the podcast and will choose to also spend some of your money by voluntarily subscribing. Thank you for your support!