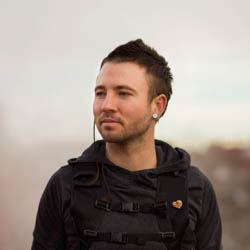 Amos Rendao reflects on what music means to him, flowing vs planning, and the benefits and importance of journalling. The conversation turns to the idea of success and what that means, before moving to Aikido, and information activism. Amos shares his insights on diet and nutrition, his journey with injuries and recovery, and how he manages self talk.
For more information on this episode, go to https://moversmindset.com/48
Your support matters!
Bringing you (ad-free) Movers Mindset takes us a ridiculous number of hours each month. If you find any joy and stimulation in what we create, please consider supporting us on Patreon with a recurring monthly donation of your choosing, between a cup of coffee and a good dinner.