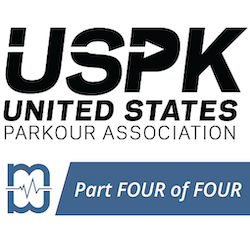 In the final episode about the US Parkour Association, the board discusses USPK's stance and role within competition. They share their ideas around coaching certifications, whether the board will create one, and what it will mean for existing certifications. The board address the Federation of International Gymnastics, and share what each of us can do to help parkour.
For more information on this episode, go to https://moversmindset.com/76
Movers Mindset Forum…
Want to see, hear and learn more? …visit https://forum.moversmindset.com/
Movers Mindset focuses on movement as a mastery practice, and highlights the processes of discovery and reflection. The forum provides the opportunity to interact with and learn from podcast guests, athletes, experts, and like-minded others.