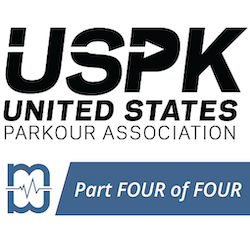 In the final episode about the US Parkour Association, the board discusses USPK's stance and role within competition. They share their ideas around coaching certifications, whether the board will create one, and what it will mean for existing certifications. The board address the Federation of International Gymnastics, and share what each of us can do to help parkour.
For more information on this episode, go to https://moversmindset.com/76
Your support matters!
Bringing you (ad-free) Movers Mindset takes us a ridiculous number of hours each month. If you find any joy and stimulation in what we create, please consider supporting us on Patreon with a recurring monthly donation of your choosing, between a cup of coffee and a good dinner.