Craig interviews movement enthusiasts to find out who they are, what they do, and why they do it. This podcast focuses on the journey of self-improvement and its underlying motivations, as well as movement's fundamental place in society.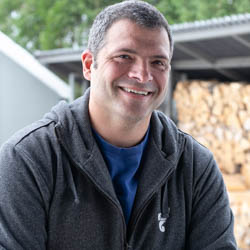 "I am passionate about creating and promoting rational discussion. Describing and illuminating the ideas behind extraordinary movement and human exceptionalism can help us all to improve our experience and appreciate the richness and beauty of life.
My goal is to emphasize the value that movement and movers create and develop through their practice. In pushing the limits of human potential, movers demonstrate objectively that such achievements are possible. Since the physical aspects of movement can be directly observed through images and videos, the visible part is already well covered. Visuals may grab your attention or motivate you, but to get really good at movement you need a deeper understanding. I believe the mental aspect is where the real magic happens, and it is less well covered because it is not spectacular.
Unfortunately, it doesn't matter how passionate I am or how lofty are my goals. The podcast is made possible by voluntary subscriptions from listeners like you. Cultural expectations demand that the podcast be free-to-listen. But if you value the podcast, you should avoid the tragedy-of-the-commons by contributing your support. "Someone else will support the project," means the podcast is not sustainable.
I understand that your time and money are valuable and limited. I can't thank you enough for already spending some of your time listening—but I'll try: Thank you for listening! I hope you see value in the podcast and will choose to also spend some of your money by voluntarily subscribing. Thank you for your support!"
"This podcast is just the thing a movement leader needs to stay fresh. Inspiration isn't always a convenience, but it is here." — Adam McClellan, Parkour Generations Lehigh Valley
"It is a true privilege to be able to listen, really listen, to the stories of such incredible individuals that Movers Mindset brings to each episode. Everyone has a story and in these times where distractions are all around, it has become more difficult than ever to just sit and connect with someone for a moment. Movers Mindset shows the true value of conversation and serves to be a reminder that stories, is our most powerful tool."
Help us keep the podcast free…
Everyone loves free podcasts, but this podcast is not free to create; our team is a scrappy band of passionate, fairly-paid professionals. If you find the podcast valuable, please show your support! Every dollar helps.
"I love the Movers Mindset project because it gives me the opportunity to connect with movers from all over the globe, and interact with people I would never have gotten a chance to meet otherwise. I think the project is very unique in that way; it uses the resources each of us has and gives us a platform to connect on a deeper level."
Help us to preserve history…
There are people whose stories and wisdom may be lost, or worse, never heard at all. We have so many interviews we want to record! Why not support our work, and take full advantage of what each interview and guest has to share?
"The community aspect of Movers Mindset is an important piece of the project as a whole. It creates a space to think, discuss and learn, as well as giving access to others thoughts and ideas. I think it's a valuable way to further explore ideas and gain inspiration."
Have any questions?
If you have any questions about sponsorship or other ways to support the project, please email us at team@moversmindset.com