Movers Mindset examines the nature and philosophy of movement by exploring themes like independence, self-direction, and human excellence. We promote self-improvement through our podcast and Forum.
Hello, I'm Craig Constantine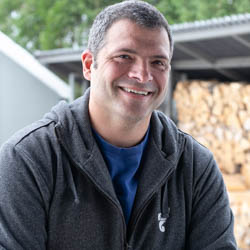 The Movers Mindset project grew from conversations I started having as part of my personal journey rediscovering movement. The project started late in 2015, and it was initially simply a web site that shared others' writing. The project grew, and in 2017 I started a companion podcast. In 2019 I created the Movers Mindset Forum. I've worked extremely hard, but none of this would have been possible without so much help from so many people. If you'd like to learn more about me, my personal blog is at Constantine.name.
Movers Mindset Mailing List
Movers Mindset Forum
In the Movers Mindset Forum our goal is to facilitate self-improvement by focusing on movement as a mastery practice and highlighting the processes of discovery and reflection. The Forum provides the opportunity to interact with and learn from podcast guests, athletes, experts, and like-minded others.
Movers Mindset Podcast
Now in its fourth season, the Movers Mindset podcast is available wherever you normally listen to podcasts. Just search for Movers Mindset. You can also find a tight listing of every episode's title with a brief summary on the Episode Directory page.
We need your help! Every dollar matters in keeping the podcast going. Please support us on Patreon, https://www.patreon.com/moversmindset
In the podcast, Craig talks with movement enthusiasts to learn who they are, what they do, and why they do it. This podcast focuses on the journey of self-improvement and its underlying motivations, as well as movement's fundamental place in society.
Thank you!
I hope you find my blog, Forum or podcast interesting and valuable. If you have any questions, please send an email to team@moversmindset.com — we're a team of real, live humans and we'll get back to you as soon as possible.
ɕ