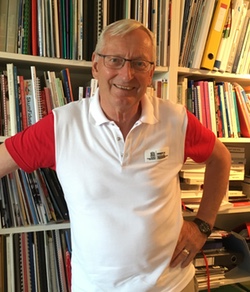 Finn Berggren shares his thoughts on Parkour, explaining why he brought Parkour to Gerlev Idrætshøjskole in Denmark to replace the traditional gymnastics curriculum. We also discuss the "sportification" of Parkour and the Olympics, and he shares his story of the pivotal moment which solidified his decision to bring Parkour to Gerlev.
For more information on this episode, go to https://moversmindset.com/7
Movers Mindset Forum…
Want to see, hear and learn more? …visit https://forum.moversmindset.com/
Movers Mindset focuses on movement as a mastery practice, and highlights the processes of discovery and reflection. The forum provides the opportunity to interact with and learn from podcast guests, athletes, experts, and like-minded others.