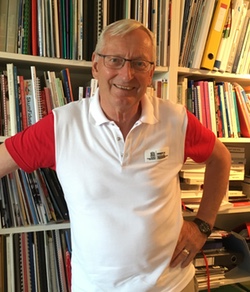 Finn Berggren shares his thoughts on Parkour, explaining why he brought Parkour to Gerlev Idrætshøjskole in Denmark to replace the traditional gymnastics curriculum. We also discuss the "sportification" of Parkour and the Olympics, and he shares his story of the pivotal moment which solidified his decision to bring Parkour to Gerlev.
For more information on this episode, go to https://moversmindset.com/7
Your support matters!
Bringing you (ad-free) Movers Mindset takes us a ridiculous number of hours each month. If you find any joy and stimulation in what we create, please consider supporting us on Patreon with a recurring monthly donation of your choosing, between a cup of coffee and a good dinner.