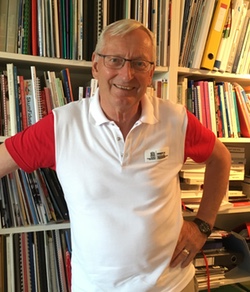 Finn Berggren shares his thoughts on Parkour, explaining why he brought Parkour to Gerlev Idrætshøjskole in Denmark to replace the traditional gymnastics curriculum. We also discuss the "sportification" of Parkour and the Olympics, and he shares his story of the pivotal moment which solidified his decision to bring Parkour to Gerlev.
Supported by listeners!
The podcast is made possible by voluntary subscriptions from listeners like you. To contribute directly in support of this podcast visit, https://moversmindset.com/podcast-support — I understand that your time and money are valuable and limited. I can't thank you enough for already spending some of your time listening—but I'll try: Thank you for listening! I hope you see value in the podcast and will choose to also spend some of your money by voluntarily subscribing. Thank you for your support!