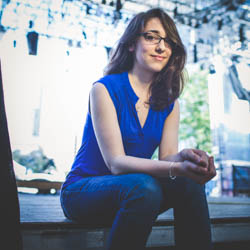 Lauren Messeck describes her work with the Parkour Visions project, Movement for All, and her personal project, Yoga Move. She discusses her interest in climbing, bare feet versus minimalist shoes, and her background in the performing arts. Lauren reflects on her voice over work, and expresses her passion for helping people to rediscover play.
Supported by listeners!
The podcast is made possible by voluntary subscriptions from listeners like you. To contribute directly in support of this podcast visit, https://moversmindset.com/support — I understand that your time and money are valuable and limited. I can't thank you enough for already spending some of your time listening—but I'll try: Thank you for listening! I hope you see value in the podcast and will choose to also spend some of your money by voluntarily subscribing. Thank you for your support!
Sponsorship:
Movers Mindset has a free, public newsletter! Signup at https://moversmindset.com/newsletter