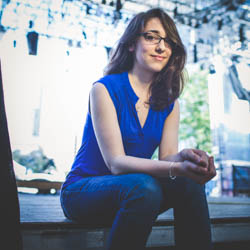 Lauren Messeck describes her work with the Parkour Visions project, Movement for All, and her personal project, Yoga Move. She discusses her interest in climbing, bare feet versus minimalist shoes, and her background in the performing arts. Lauren reflects on her voice over work, and expresses her passion for helping people to rediscover play.
For more information on this episode, go to https://moversmindset.com/37
Movers Mindset Forum…
Want to see, hear and learn more? …visit https://forum.moversmindset.com/
Movers Mindset focuses on movement as a mastery practice, and highlights the processes of discovery and reflection. The forum provides the opportunity to interact with and learn from podcast guests, athletes, experts, and like-minded others.