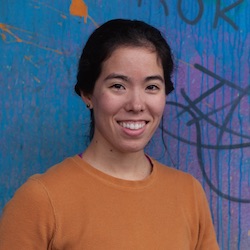 Rosy Noguchi discusses her involvement in PK Move, coaching, and why she is passionate about what they are doing. She shares her thoughts on the DC Women's community, and why it's been successfully running for 6+ years. Rosy reflects on the benefits of traveling for parkour, and closes out with her experiences with gender and intergenerational training in parkour.
For more information on this episode, go to https://moversmindset.com/44
Movers Mindset Forum…
Want to see, hear and learn more? …visit https://forum.moversmindset.com/
Movers Mindset focuses on movement as a mastery practice, and highlights the processes of discovery and reflection. The forum provides the opportunity to interact with and learn from podcast guests, athletes, experts, and like-minded others.