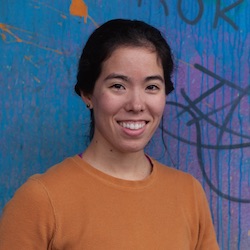 Rosy Noguchi discusses her involvement in PK Move, coaching, and why she is passionate about what they are doing. She shares her thoughts on the DC Women's community, and why it's been successfully running for 6+ years. Rosy reflects on the benefits of traveling for parkour, and closes out with her experiences with gender and intergenerational training in parkour.
Supported by listeners!
The podcast is made possible by voluntary subscriptions from listeners like you. To contribute directly in support of this podcast visit, https://moversmindset.com/podcast-support — I understand that your time and money are valuable and limited. I can't thank you enough for already spending some of your time listening—but I'll try: Thank you for listening! I hope you see value in the podcast and will choose to also spend some of your money by voluntarily subscribing. Thank you for your support!
Sponsorship:
Get informed! Sign up for the free Movers Mindset newsletter at https://moversmindset.com/newsletter