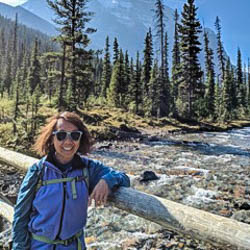 Jean Lam reflects on how she became interested in fitness and eventually joined the industry, her love of movement, and what sports and activities she is involved in now. Jean discusses corrective exercise, and shares her insights on programming, motivation, and scope of practice. She goes into injury and rehab, before explaining how she keeps up with coaching best practices.
For more information on this episode, go to https://moversmindset.com/46
Your support matters!
Bringing you (ad-free) Movers Mindset takes us a ridiculous number of hours each month. If you find any joy and stimulation in what we create, please consider supporting us on Patreon with a recurring monthly donation of your choosing, between a cup of coffee and a good dinner.