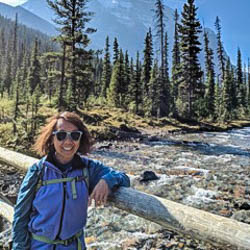 Jean Lam reflects on how she became interested in fitness and eventually joined the industry, her love of movement, and what sports and activities she is involved in now. Jean discusses corrective exercise, and shares her insights on programming, motivation, and scope of practice. She goes into injury and rehab, before explaining how she keeps up with coaching best practices.
For more information on this episode, go to https://moversmindset.com/46
Movers Mindset Forum…
Want to see, hear and learn more? …visit https://forum.moversmindset.com/
Movers Mindset focuses on movement as a mastery practice, and highlights the processes of discovery and reflection. The forum provides the opportunity to interact with and learn from podcast guests, athletes, experts, and like-minded others.