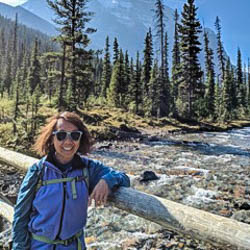 Jean Lam reflects on how she became interested in fitness and eventually joined the industry, her love of movement, and what sports and activities she is involved in now. Jean discusses corrective exercise, and shares her insights on programming, motivation, and scope of practice. She goes into injury and rehab, before explaining how she keeps up with coaching best practices.
Supported by listeners!
The podcast is made possible by voluntary subscriptions from listeners like you. To contribute directly in support of this podcast visit, https://moversmindset.com/support — I understand that your time and money are valuable and limited. I can't thank you enough for already spending some of your time listening—but I'll try: Thank you for listening! I hope you see value in the podcast and will choose to also spend some of your money by voluntarily subscribing. Thank you for your support!