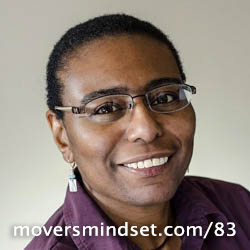 Unexpectedly inheriting an Aikido school may sound overwhelming, but Cara-Michele Nether took it in stride. She sits down to share her journey in Aikido and acupuncture, and what she's learned from both. Cara-Michele unpacks her views on overall health, and how she helps people improve their lives by focusing on their 'why.' She discusses her grandmother, the importance of self-awareness, and her thoughts on Aikido's usefulness.
For more information on this episode go to moversmindset.com/83
Have you seen the Movers Mindset community?
It's free, and everything we create is there. Visit https://moversmindset.com