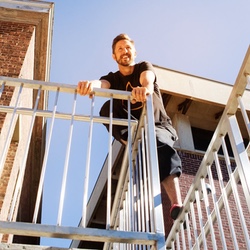 Craig: [00:00:30] Hello, I'm Craig Constantine.
Dylan: Hi, I'm Dylan Johanson.
Craig: Dylan is the owner and founder of Innate Movement Parkour in beautiful Kingston, New York. He's a life-long musician and performer and is best described as a person who follows his bliss. Welcome, Dylan.
Dylan: Thanks for having me.