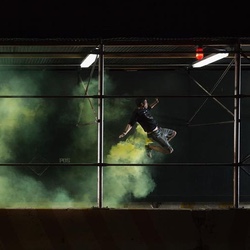 Jesse Danger takes time out from teaching parkour to share thoughtful insights on topics such as systems thinking through game design, the role of novelty, and how to work with a group toward a single focus while still honoring the individual. Along the way we also discuss life lessons learned through playing chess.
For more information on this episode, go to https://moversmindset.com/14
Your support matters
Hi, Craig here! 🙂
Please support Movers Mindset on Patreon. If you find any joy or stimulation in what we create, please contribute so we can continue!