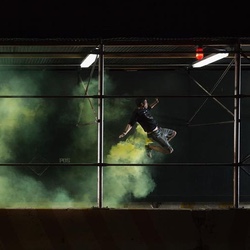 Jesse Danger takes time out from teaching parkour to share thoughtful insights on topics such as systems thinking through game design, the role of novelty, and how to work with a group toward a single focus while still honoring the individual. Along the way we also discuss life lessons learned through playing chess.
For more information on this episode, go to https://moversmindset.com/14
Movers Mindset Forum…
Want to see, hear and learn more? …visit https://forum.moversmindset.com/
Movers Mindset focuses on movement as a mastery practice, and highlights the processes of discovery and reflection. The forum provides the opportunity to interact with and learn from podcast guests, athletes, experts, and like-minded others.