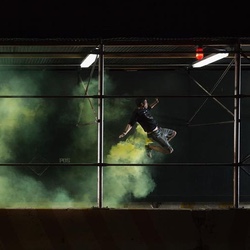 Jesse Danger takes time out from teaching parkour to share thoughtful insights on topics such as systems thinking through game design, the role of novelty, and how to work with a group toward a single focus while still honoring the individual. Along the way we also discuss life lessons learned through playing chess.
Supported by listeners!
The podcast is made possible by voluntary subscriptions from listeners like you. To contribute directly in support of this podcast visit, https://moversmindset.com/support — I understand that your time and money are valuable and limited. I can't thank you enough for already spending some of your time listening—but I'll try: Thank you for listening! I hope you see value in the podcast and will choose to also spend some of your money by voluntarily subscribing. Thank you for your support!