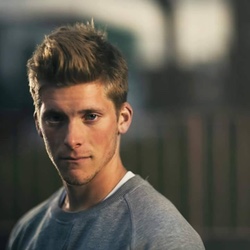 Max Henry shares his introduction and journey into parkour, and how he's gotten to where he is. He unpacks his book, the Parkour Roadmap, explaining what it is, and why he wrote it, before delving into his work on the Water Project with Know Obstacles. Max discusses his thoughts on the infrastructure of parkour, the changes parkour could undergo as it evolves, and the responsibility he feels to preserve the heart of parkour as it grows.
For more information on this episode, go to https://moversmindset.com/5
Your support matters!
Bringing you (ad-free) Movers Mindset takes us a ridiculous number of hours each month. If you find any joy and stimulation in what we create, please consider supporting us on Patreon with a recurring monthly donation of your choosing, between a cup of coffee and a good dinner.