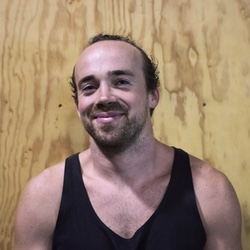 Andrew Foster shares his fascinating journey from his home-schooled beginnings in Ohio, Arabic studies, and living in Jordan, (including meeting and training with Danny Ilabac in Cairo) to facing the dark challenge of losing everything- including his purpose in life. Starting renewed from his lowest point, on a mountaintop in Colorado, he describes finding new purpose and direction, bringing him full circle to his home town in Ohio.
For more information on this episode, go to https://moversmindset.com/8
Will you join me?
There are a lot people to talk to, and I need your support to get into their backyards and brains. That's the entire point of the podcast: I go there to talk to them so you can come along too.
The best way to support the podcast is through Patreon. You can make a difference for as little as the price of a cup of coffee once a month. Every dollar helps us get into the brains of the people that you want to hear from.