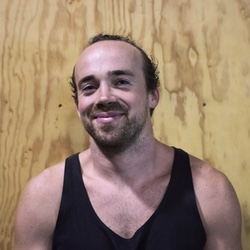 Andrew Foster shares his fascinating journey from his home-schooled beginnings in Ohio, Arabic studies, and living in Jordan, (including meeting and training with Danny Ilabac in Cairo) to facing the dark challenge of losing everything- including his purpose in life. Starting renewed from his lowest point, on a mountaintop in Colorado, he describes finding new purpose and direction, bringing him full circle to his home town in Ohio.
Supported by listeners!
The podcast is made possible by voluntary subscriptions from listeners like you. To contribute directly in support of this podcast visit, https://moversmindset.com/podcast-support — I understand that your time and money are valuable and limited. I can't thank you enough for already spending some of your time listening—but I'll try: Thank you for listening! I hope you see value in the podcast and will choose to also spend some of your money by voluntarily subscribing. Thank you for your support!