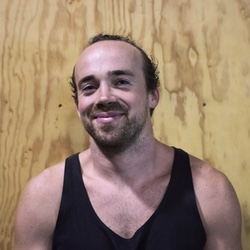 Andrew Foster shares his fascinating journey from his home-schooled beginnings in Ohio, Arabic studies, and living in Jordan, (including meeting and training with Danny Ilabac in Cairo) to facing the dark challenge of losing everything- including his purpose in life. Starting renewed from his lowest point, on a mountaintop in Colorado, he describes finding new purpose and direction, bringing him full circle to his home town in Ohio.
For more information on this episode, go to https://moversmindset.com/8
Movers Mindset Forum…
Want to see, hear and learn more? …visit https://forum.moversmindset.com/
Movers Mindset focuses on movement as a mastery practice, and highlights the processes of discovery and reflection. The forum provides the opportunity to interact with and learn from podcast guests, athletes, experts, and like-minded others.