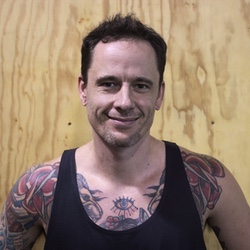 Matthew Poprocki does what he loves. Formally a visual artist, he is now a movement artist who likes to play and overcome obstacles. He discusses the challenges he's faced and how he rediscovered his artistic expression through Parkour.
For more information on this episode, go to https://moversmindset.com/10
Movers Mindset Forum…
Want to see, hear and learn more? …visit https://forum.moversmindset.com/
Movers Mindset focuses on movement as a mastery practice, and highlights the processes of discovery and reflection. The forum provides the opportunity to interact with and learn from podcast guests, athletes, experts, and like-minded others.