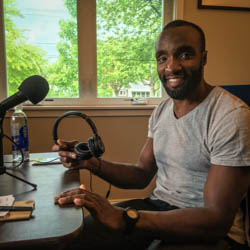 Sebastien Foucan joins Craig for the first of a three part interview. Sebastien is best described – in his own words – as an explorer. Craig and Sebastien talk about what he means by explorer and how his journey of exploration has evolved over the years.
For more information on this episode, go to https://moversmindset.com/16
Movers Mindset Forum…
Want to see, hear and learn more? …visit https://forum.moversmindset.com/
Movers Mindset focuses on movement as a mastery practice, and highlights the processes of discovery and reflection. The forum provides the opportunity to interact with and learn from podcast guests, athletes, experts, and like-minded others.