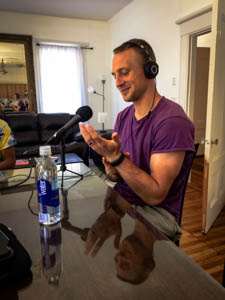 Travis Tetting joins Craig for a heartfelt discussion of his coaching journey, community, and building things from the ground up. Along the way he describes his love for his community and the rewards of coaching. Travis explains how his bond to his family and Christian faith have given him the strength to get to where he is today.
For more information on this episode, go to https://moversmindset.com/17
Your support matters
Hi, Craig here! 🙂
Please support Movers Mindset on Patreon. If you find any joy or stimulation in what we create, please contribute so we can continue!