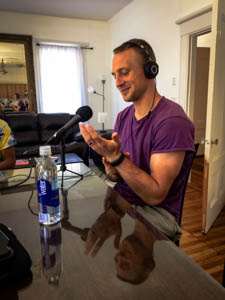 Travis Tetting joins Craig for a heartfelt discussion of his coaching journey, community, and building things from the ground up. Along the way he describes his love for his community and the rewards of coaching. Travis explains how his bond to his family and Christian faith have given him the strength to get to where he is today.
Supported by listeners!
The podcast is made possible by voluntary subscriptions from listeners like you. To contribute directly in support of this podcast visit, https://moversmindset.com/support — I understand that your time and money are valuable and limited. I can't thank you enough for already spending some of your time listening—but I'll try: Thank you for listening! I hope you see value in the podcast and will choose to also spend some of your money by voluntarily subscribing. Thank you for your support!