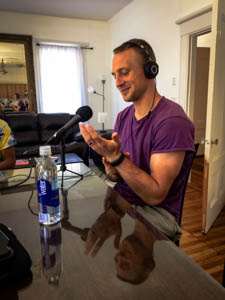 Travis Tetting joins Craig for a heartfelt discussion of his coaching journey, community, and building things from the ground up. Along the way he describes his love for his community and the rewards of coaching. Travis explains how his bond to his family and Christian faith have given him the strength to get to where he is today.
For more information on this episode, go to https://moversmindset.com/17
Movers Mindset Forum…
Want to see, hear and learn more? …visit https://forum.moversmindset.com/
Movers Mindset focuses on movement as a mastery practice, and highlights the processes of discovery and reflection. The forum provides the opportunity to interact with and learn from podcast guests, athletes, experts, and like-minded others.