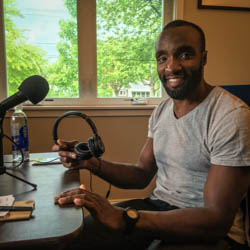 Sebastien Foucan and Craig continue their conversation in the second part of Sebastien's three part interview. In this episode, Sebastien discusses how he trains, how he coaches, and how he prepares for his roles in various movies and films. Craig and Sebastien also discuss the influence genetics and natural skill has on the success of a person in their sport.
For more information on this episode, go to https://moversmindset.com/18
Movers Mindset Forum…
Want to see, hear and learn more? …visit https://forum.moversmindset.com/
Movers Mindset focuses on movement as a mastery practice, and highlights the processes of discovery and reflection. The forum provides the opportunity to interact with and learn from podcast guests, athletes, experts, and like-minded others.