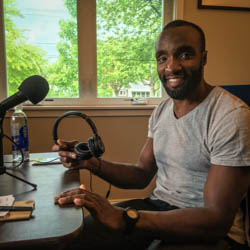 Sebastien Foucan and Craig continue their conversation in the second part of Sebastien's three part interview. In this episode, Sebastien discusses how he trains, how he coaches, and how he prepares for his roles in various movies and films. Craig and Sebastien also discuss the influence genetics and natural skill has on the success of a person in their sport.
Supported by listeners!
The podcast is made possible by voluntary subscriptions from listeners like you. To contribute directly in support of this podcast visit, https://moversmindset.com/podcast-support — I understand that your time and money are valuable and limited. I can't thank you enough for already spending some of your time listening—but I'll try: Thank you for listening! I hope you see value in the podcast and will choose to also spend some of your money by voluntarily subscribing. Thank you for your support!