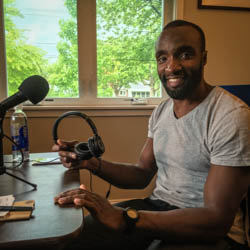 Sebastien Foucan and Craig continue their conversation in the second part of Sebastien's three part interview. In this episode, Sebastien discusses how he trains, how he coaches, and how he prepares for his roles in various movies and films. Craig and Sebastien also discuss the influence genetics and natural skill has on the success of a person in their sport.
For more information on this episode, go to https://moversmindset.com/18
Your support matters
Hi, Craig here! 🙂
Please support Movers Mindset on Patreon. If you find any joy or stimulation in what we create, please contribute so we can continue!