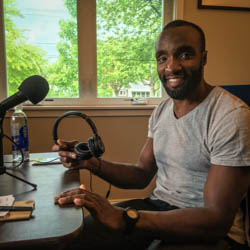 In the final part of our 3-part interview with Sebastien Foucan, Craig and Seb continue to discuss his movement journey. Sebastien brings to light what he sees as his "Path To Truth." They discuss his relationship with learning, different coaching styles, and wrap up with Sebastien's three words.
Supported by listeners!
The podcast is made possible by voluntary subscriptions from listeners like you. To contribute directly in support of this podcast visit, https://moversmindset.com/podcast-support — I understand that your time and money are valuable and limited. I can't thank you enough for already spending some of your time listening—but I'll try: Thank you for listening! I hope you see value in the podcast and will choose to also spend some of your money by voluntarily subscribing. Thank you for your support!