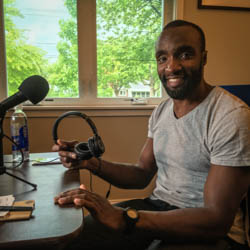 In the final part of our 3-part interview with Sebastien Foucan, Craig and Seb continue to discuss his movement journey. Sebastien brings to light what he sees as his "Path To Truth." They discuss his relationship with learning, different coaching styles, and wrap up with Sebastien's three words.
For more information on this episode, go to https://moversmindset.com/20
Your support matters
Hi, Craig here! 🙂
Please support Movers Mindset on Patreon. If you find any joy or stimulation in what we create, please contribute so we can continue!