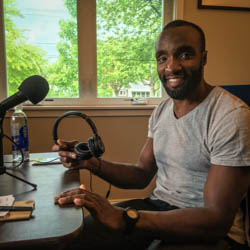 In the final part of our 3-part interview with Sebastien Foucan, Craig and Seb continue to discuss his movement journey. Sebastien brings to light what he sees as his "Path To Truth." They discuss his relationship with learning, different coaching styles, and wrap up with Sebastien's three words.
For more information on this episode, go to https://moversmindset.com/20
Movers Mindset Forum…
Want to see, hear and learn more? …visit https://forum.moversmindset.com/
Movers Mindset focuses on movement as a mastery practice, and highlights the processes of discovery and reflection. The forum provides the opportunity to interact with and learn from podcast guests, athletes, experts, and like-minded others.