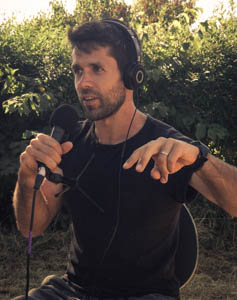 Stany Boulifard Mallet sits down with Craig to discuss his Art du Déplacement (ADD) journey, his practice, and his relationship with the founders. He shares how he met the Yamakasi, and the impact that they have had on his training over the years. Stany also unpacks his thoughts on the motivation behind ADD and his own reasons for training.
For more information on this episode, go to https://moversmindset.com/23
Will you join me?
There are a lot people to talk to, and I need your support to get into their backyards and brains. That's the entire point of the podcast: I go there to talk to them so you can come along too.
The best way to support the podcast is through Patreon. You can make a difference for as little as the price of a cup of coffee once a month. Every dollar helps us get into the brains of the people that you want to hear from.