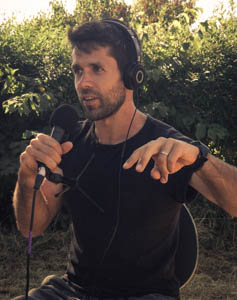 Stany Boulifard Mallet sits down with Craig to discuss his Art du Déplacement (ADD) journey, his practice, and his relationship with the founders. He shares how he met the Yamakasi, and the impact that they have had on his training over the years. Stany also unpacks his thoughts on the motivation behind ADD and his own reasons for training.
Supported by listeners!
The podcast is made possible by voluntary subscriptions from listeners like you. To contribute directly in support of this podcast visit, https://moversmindset.com/podcast-support — I understand that your time and money are valuable and limited. I can't thank you enough for already spending some of your time listening—but I'll try: Thank you for listening! I hope you see value in the podcast and will choose to also spend some of your money by voluntarily subscribing. Thank you for your support!