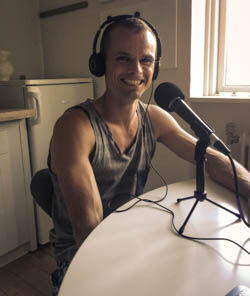 In this episode of Movers Mindset, Craig talks with Martin Kallesøe of Street Movement. They discuss Martin's unique introduction to parkour, his thoughts on coaching, and Danish Parkour's coffee culture. He also touches on his first experiences with the Yamakasi, as well as the history and culture of Street Movement and the International Gathering at Gerlev.
For more information on this episode, go to https://moversmindset.com/24
Your support matters
Hi, Craig here! 🙂
Please support Movers Mindset on Patreon. If you find any joy or stimulation in what we create, please contribute so we can continue!