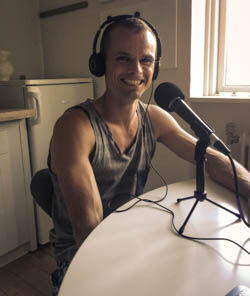 In this episode of Movers Mindset, Craig talks with Martin Kallesøe of Street Movement. They discuss Martin's unique introduction to parkour, his thoughts on coaching, and Danish Parkour's coffee culture. He also touches on his first experiences with the Yamakasi, as well as the history and culture of Street Movement and the International Gathering at Gerlev.
For more information on this episode, go to https://moversmindset.com/24
Movers Mindset Forum…
Want to see, hear and learn more? …visit https://forum.moversmindset.com/
Movers Mindset focuses on movement as a mastery practice, and highlights the processes of discovery and reflection. The forum provides the opportunity to interact with and learn from podcast guests, athletes, experts, and like-minded others.