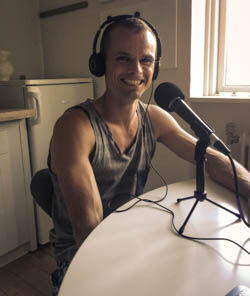 In this episode of Movers Mindset, Craig talks with Martin Kallesøe of Street Movement. They discuss Martin's unique introduction to parkour, his thoughts on coaching, and Danish Parkour's coffee culture. He also touches on his first experiences with the Yamakasi, as well as the history and culture of Street Movement and the International Gathering at Gerlev.
For more information on this episode, go to https://moversmindset.com/24
Will you join me?
There are a lot people to talk to, and I need your support to get into their backyards and brains. That's the entire point of the podcast: I go there to talk to them so you can come along too.
The best way to support the podcast is through Patreon. You can make a difference for as little as the price of a cup of coffee once a month. Every dollar helps us get into the brains of the people that you want to hear from.