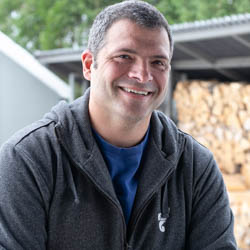 In a reversal of roles, this episode features Craig as the guest, interviewed by Movers Mindset's production manager, Kristen. They discuss all things related to the podcast, from its origin, how we got to where we are, and the unseen difficulty involved in "just making a podcast." Craig opens up about why he chose to make a podcast, what it means to him, and where he hopes to take it.
Supported by listeners!
The podcast is made possible by voluntary subscriptions from listeners like you. To contribute directly in support of this podcast visit, https://moversmindset.com/podcast-support — I understand that your time and money are valuable and limited. I can't thank you enough for already spending some of your time listening—but I'll try: Thank you for listening! I hope you see value in the podcast and will choose to also spend some of your money by voluntarily subscribing. Thank you for your support!