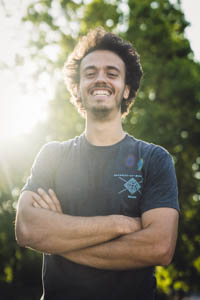 Marcello Palozzo discusses his studies in the area of strength and conditioning, his relationship with Ido Portal, and how to capture information to optimize your learning. He shares his insights on teaching and learning, discussing the responsibilities of a teacher. Marcello explains how he found his current path, as well as his goals and plans for the future.
For more information on this episode, go to https://moversmindset.com/26
Movers Mindset Forum…
Want to see, hear and learn more? …visit https://forum.moversmindset.com/
Movers Mindset focuses on movement as a mastery practice, and highlights the processes of discovery and reflection. The forum provides the opportunity to interact with and learn from podcast guests, athletes, experts, and like-minded others.