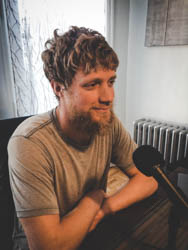 Chris Moran discusses his unique path from personal trainer to farmer, and the relationship between movement and farming. He shares his insights on chronic pain and pain theory, as well as how his training and coaching has become deeply rooted in permaculture. Chris ends by describing his continuing passion for film making and creative projects.
For more information on this episode, go to https://moversmindset.com/28
Movers Mindset Forum…
Want to see, hear and learn more? …visit https://forum.moversmindset.com/
Movers Mindset focuses on movement as a mastery practice, and highlights the processes of discovery and reflection. The forum provides the opportunity to interact with and learn from podcast guests, athletes, experts, and like-minded others.