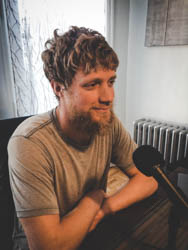 Chris Moran discusses his unique path from personal trainer to farmer, and the relationship between movement and farming. He shares his insights on chronic pain and pain theory, as well as how his training and coaching has become deeply rooted in permaculture. Chris ends by describing his continuing passion for film making and creative projects.
Supported by listeners!
The podcast is made possible by voluntary subscriptions from listeners like you. To contribute directly in support of this podcast visit, https://moversmindset.com/support — I understand that your time and money are valuable and limited. I can't thank you enough for already spending some of your time listening—but I'll try: Thank you for listening! I hope you see value in the podcast and will choose to also spend some of your money by voluntarily subscribing. Thank you for your support!