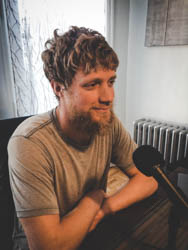 Chris Moran discusses his unique path from personal trainer to farmer, and the relationship between movement and farming. He shares his insights on chronic pain and pain theory, as well as how his training and coaching has become deeply rooted in permaculture. Chris ends by describing his continuing passion for film making and creative projects.
For more information on this episode, go to https://moversmindset.com/28
Your support matters!
Bringing you (ad-free) Movers Mindset takes us a ridiculous number of hours each month. If you find any joy and stimulation in what we create, please consider supporting us on Patreon with a recurring monthly donation of your choosing, between a cup of coffee and a good dinner.