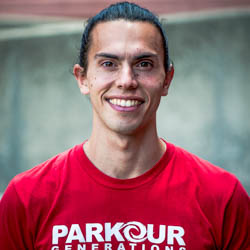 Blake Evitt discusses the importance of partnering with your community, creating multigenerational spaces for training, as well as how he does that in his hometown of Boston. He unpacks the influence that traveling had on his training, coaching, and business, as well as his own personal growth. Blake shares his thoughts on a number of subjects, including becoming vegetarian, the ADAPT coaching qualifications, and the United States Parkour Association.
Join the Forum!
Want to do more than just listen? You'll get access to exclusive content, interact directly with podcast guests, and more! Check out https://forum.moversmindset.com/

Want updates by email?
Join Movers Mindset's public email list, https://moversmindset.com/email
Sponsorship:
https://UmbrellaCAST.com — Need help with that project? — UmbrellaCAST, producers of the Movers Mindset podcast, provide guidance to individuals and businesses.