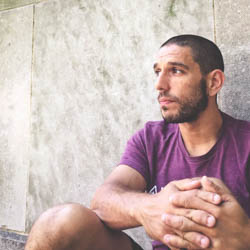 Roberto Regueiro Santiago discusses his years rowing crew, both as an athlete and a coach, and his thoughts on the competitive nature of the sport. Roberto shares how an injury changed his perspective and opened up his possibilities, leading him to Fighting Monkey and parkour. He explains his ideas of mastery, as well as his approach to games and training.
Supported by listeners!
The podcast is made possible by voluntary subscriptions from listeners like you. To contribute directly in support of this podcast visit, https://moversmindset.com/support — I understand that your time and money are valuable and limited. I can't thank you enough for already spending some of your time listening—but I'll try: Thank you for listening! I hope you see value in the podcast and will choose to also spend some of your money by voluntarily subscribing. Thank you for your support!
Sponsorship:
Movers Mindset has a free, public newsletter! Signup at https://moversmindset.com/newsletter