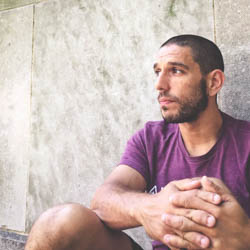 Roberto Regueiro Santiago discusses his years rowing crew, both as an athlete and a coach, and his thoughts on the competitive nature of the sport. Roberto shares how an injury changed his perspective and opened up his possibilities, leading him to Fighting Monkey and parkour. He explains his ideas of mastery, as well as his approach to games and training.
For more information on this episode, go to https://moversmindset.com/33
Movers Mindset Forum…
Want to see, hear and learn more? …visit https://forum.moversmindset.com/
Movers Mindset focuses on movement as a mastery practice, and highlights the processes of discovery and reflection. The forum provides the opportunity to interact with and learn from podcast guests, athletes, experts, and like-minded others.