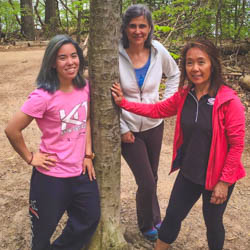 PK Move founders Nancy Lorentz, Jean Lam, and Rosy Noguchi sit down to discuss everything PK Move; how they started, the challenges they face as a non-profit, and the unique relationship they have with their community. The team explains PK Move's mission, the specific groups they serve, and the programs they run, including their PK Silver seniors program. They unpack the details of the recent study conducted on the PK Silver program before delving into the pop-up playground program, and their current goals and opportunities.
Supported by listeners!
The podcast is made possible by voluntary subscriptions from listeners like you. To contribute directly in support of this podcast visit, https://moversmindset.com/support — I understand that your time and money are valuable and limited. I can't thank you enough for already spending some of your time listening—but I'll try: Thank you for listening! I hope you see value in the podcast and will choose to also spend some of your money by voluntarily subscribing. Thank you for your support!
Sponsorship:
Want to learn more about PK Move? https://www.pkmove.org/parkour-lessons.html/