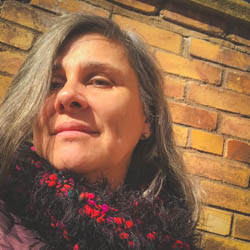 Nancy Lorentz opens up about her experience fighting cancer, and the role that parkour played in her recovery. She unpacks how her recovery inspired the idea of PK Move, and shares her 'parkour origin story.' Nancy discusses her thoughts on parkour's growth and spirit, PK Move's current goals, and finishes with her insights on how to attract older individuals to parkour.
For more information on this episode, go to https://moversmindset.com/35
Your support matters
Hi, Craig here! 🙂
Please support Movers Mindset on Patreon. If you find any joy or stimulation in what we create, please contribute so we can continue!