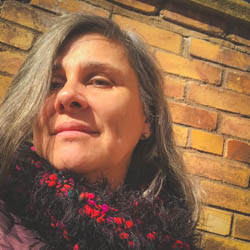 Nancy Lorentz opens up about her experience fighting cancer, and the role that parkour played in her recovery. She unpacks how her recovery inspired the idea of PK Move, and shares her 'parkour origin story.' Nancy discusses her thoughts on parkour's growth and spirit, PK Move's current goals, and finishes with her insights on how to attract older individuals to parkour.
For more information on this episode, go to https://moversmindset.com/35
Movers Mindset Forum…
Want to see, hear and learn more? …visit https://forum.moversmindset.com/
Movers Mindset focuses on movement as a mastery practice, and highlights the processes of discovery and reflection. The forum provides the opportunity to interact with and learn from podcast guests, athletes, experts, and like-minded others.