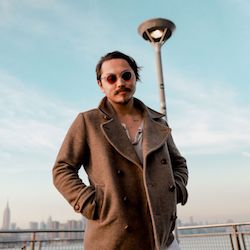 Michael 'Frosti Fresh' Zernow discusses his career, passion for community building, and his experiences with the Red Bull Art of Motion competition. He shares his views on competition in general, his unique perspective on how parkour has grown, and the potential it has as it continues to grow. Frosti explains his involvement in the United States Parkour association, his love of collaboration, and how he's found and followed his passions throughout his journey.
Supported by listeners!
The podcast is made possible by voluntary subscriptions from listeners like you. To contribute directly in support of this podcast visit, https://moversmindset.com/podcast-support — I understand that your time and money are valuable and limited. I can't thank you enough for already spending some of your time listening—but I'll try: Thank you for listening! I hope you see value in the podcast and will choose to also spend some of your money by voluntarily subscribing. Thank you for your support!
Sponsorship:
Visit the Movers Mindset Community! https://community.moversmindset.com/