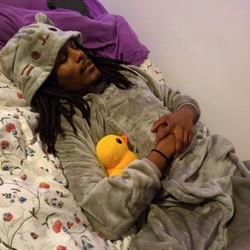 Victor Crittenden delves into the DC Metro Parkour community, explaining what it is, who is involved, and why it is unique. He discusses the various definitions, ethos, and approaches to parkour, and how each shows an important piece of the parkour puzzle. Vic shares his thoughts around the governance of parkour, and finishes with the importance of collecting and analyzing data and statistics about parkour to help promote its future and growth.
Supported by listeners!
The podcast is made possible by voluntary subscriptions from listeners like you. To contribute directly in support of this podcast visit, https://moversmindset.com/podcast-support — I understand that your time and money are valuable and limited. I can't thank you enough for already spending some of your time listening—but I'll try: Thank you for listening! I hope you see value in the podcast and will choose to also spend some of your money by voluntarily subscribing. Thank you for your support!
Sponsorship:
Visit the Movers Mindset Community! community.moversmindset.com