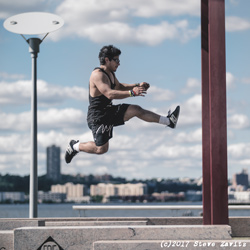 Frank Mejia discusses PK Move and Urban Evolution, and the path to how and why he became a coach. He reflects on his experience with World Chase Tag, explaining the game and its intricacies. Frank shares his thoughts on travel and the role it's played in his journey, before wrapping up with his thoughts on competition.
Supported by listeners!
The podcast is made possible by voluntary subscriptions from listeners like you. To contribute directly in support of this podcast visit, https://moversmindset.com/support — I understand that your time and money are valuable and limited. I can't thank you enough for already spending some of your time listening—but I'll try: Thank you for listening! I hope you see value in the podcast and will choose to also spend some of your money by voluntarily subscribing. Thank you for your support!