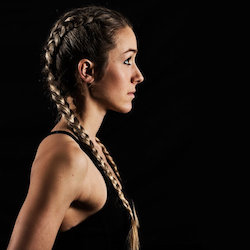 Lynn Jung discusses Brighton, what it means to her, and how moving there affected her life. She unpacks how she approaches training, her movement background, and her journey of injury and recovery over the past few years. Lynn shares how she came to freerunning, her current projects, and her involvement with Storm Freerun and xDubai.
For more information on this episode, go to https://moversmindset.com/47
Your support matters!
Bringing you (ad-free) Movers Mindset takes us a ridiculous number of hours each month. If you find any joy and stimulation in what we create, please consider supporting us on Patreon with a recurring monthly donation of your choosing, between a cup of coffee and a good dinner.