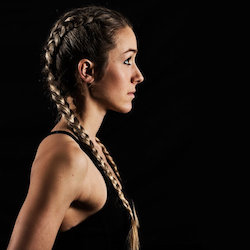 Lynn Jung discusses Brighton, what it means to her, and how moving there affected her life. She unpacks how she approaches training, her movement background, and her journey of injury and recovery over the past few years. Lynn shares how she came to freerunning, her current projects, and her involvement with Storm Freerun and xDubai.
Supported by listeners!
The podcast is made possible by voluntary subscriptions from listeners like you. To contribute directly in support of this podcast visit, https://moversmindset.com/support — I understand that your time and money are valuable and limited. I can't thank you enough for already spending some of your time listening—but I'll try: Thank you for listening! I hope you see value in the podcast and will choose to also spend some of your money by voluntarily subscribing. Thank you for your support!