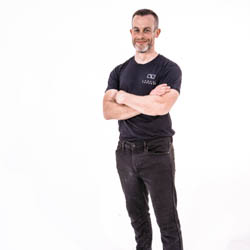 Andy Pearson unpacks why he considers himself a failed coach, and dives into what he believes his job as a coach to be. He shares his insights on where to look for coaching and training inspiration outside of parkour, before going through the litany of injuries he's had, and explaining how they have shaped his training. Andy discusses his current training and how he expects it to grow and evolve, before wrapping up with his thoughts on FIG and the Olympics.
For more information on this episode, go to https://moversmindset.com/53
Will you join me?
There are a lot people to talk to, and I need your support to get into their backyards and brains. That's the entire point of the podcast: I go there to talk to them so you can come along too.
The best way to support the podcast is through Patreon. You can make a difference for as little as the price of a cup of coffee once a month. Every dollar helps us get into the brains of the people that you want to hear from.