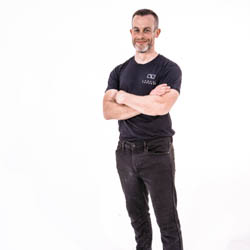 Andy Pearson unpacks why he considers himself a failed coach, and dives into what he believes his job as a coach to be. He shares his insights on where to look for coaching and training inspiration outside of parkour, before going through the litany of injuries he's had, and explaining how they have shaped his training. Andy discusses his current training and how he expects it to grow and evolve, before wrapping up with his thoughts on FIG and the Olympics.
For more information on this episode, go to https://moversmindset.com/53
Movers Mindset Forum…
Want to see, hear and learn more? …visit https://forum.moversmindset.com/
Movers Mindset focuses on movement as a mastery practice, and highlights the processes of discovery and reflection. The forum provides the opportunity to interact with and learn from podcast guests, athletes, experts, and like-minded others.