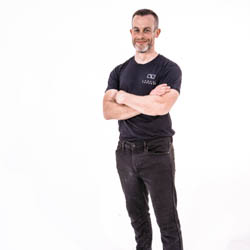 Andy Pearson unpacks why he considers himself a failed coach, and dives into what he believes his job as a coach to be. He shares his insights on where to look for coaching and training inspiration outside of parkour, before going through the litany of injuries he's had, and explaining how they have shaped his training. Andy discusses his current training and how he expects it to grow and evolve, before wrapping up with his thoughts on FIG and the Olympics.
Supported by listeners!
The podcast is made possible by voluntary subscriptions from listeners like you. To contribute directly in support of this podcast visit, https://moversmindset.com/support — I understand that your time and money are valuable and limited. I can't thank you enough for already spending some of your time listening—but I'll try: Thank you for listening! I hope you see value in the podcast and will choose to also spend some of your money by voluntarily subscribing. Thank you for your support!