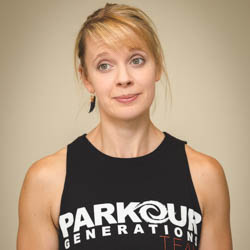 Charlotte Miles shares her motivations for coaching, why it's important to her, and how it fits into her life. She delves into more difficult topics; energy and emotional recovery, personal struggles, and her experiences with mortality and grief. Charlotte discusses how parkour affects her life, her definition of success, and finishes with real life superpowers and finding purpose.
For more information on this episode, go to https://moversmindset.com/56
Movers Mindset Forum…
Want to see, hear and learn more? …visit https://forum.moversmindset.com/
Movers Mindset focuses on movement as a mastery practice, and highlights the processes of discovery and reflection. The forum provides the opportunity to interact with and learn from podcast guests, athletes, experts, and like-minded others.