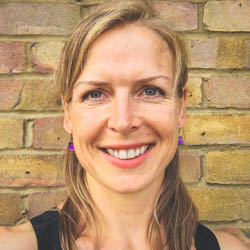 Naomi Honey shares her experiences learning the Brazilian dance of Forro, and how it relates to her other movement practices. She unpacks her work as a life coach; what that means, how it works, and why she loves it so much. Naomi wraps up by discussing her thoughts on her current interests, the idea of success, and self talk.
Show notes…
Brazilian dance – Forro – close, intimate – movement vocabulary (started from parkour) – learned in Brazil – learning the 'follow' part, listening and responding with the body – dancing as a 'party sport' – parcon – mental health, human relationships around dance
life/personal coaching – 'going through the motions instead of living more fully' – resetting balance – allwoing yourself to energize – honored to share authenticity, hear success – coaching designed to end
Tools for people to use with themselves – meditation, WIPW session on self talk, saying these things out loud. Verbally practicing celebratory self talk, treat yourself like a child – acknowledge when you find something difficult, and celebrate TRYING it – giving yourself space to be bad at something –
What does a life coach do? help people hit goals – framework, motivation, but also working through blocks/resistances/obstacles – moving through the block in life, not just one situation – Flytality blog, anonymous write up, connecting to others – coaching over the phone
Successful – what is success? looking at one angle, not the big picture – successful is not a finish line – distance traveled, knowing the journey – everyone has amazing successes, that aren't celebrated
life coaching – integrating with parkour – facing fears – how to link them
Storytime – Gerlev, learning Danish, self talk
3 words – playful, enthusiastic, curious
Supported by listeners!
The podcast is made possible by voluntary subscriptions from listeners like you. To contribute directly in support of this podcast visit, https://moversmindset.com/support — I understand that your time and money are valuable and limited. I can't thank you enough for already spending some of your time listening—but I'll try: Thank you for listening! I hope you see value in the podcast and will choose to also spend some of your money by voluntarily subscribing. Thank you for your support!