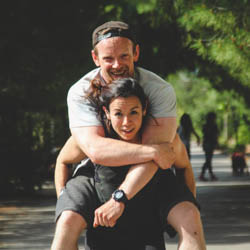 Chris Rowat and Shirley Darlington-Rowat discuss serendipity, coaching, and Chris's work with the fire brigade. They share their thoughts on raising kids, setting aside time for family, and training and moving together. Shirley and Chris share their current struggles, some stories about their past, and how parkour has affected their relationship.
For more information on this episode, go to https://moversmindset.com/62
Your support matters!
Bringing you (ad-free) Movers Mindset takes us a ridiculous number of hours each month. If you find any joy and stimulation in what we create, please consider supporting us on Patreon with a recurring monthly donation of your choosing, between a cup of coffee and a good dinner.