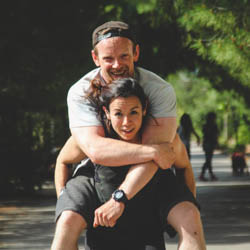 Chris Rowat and Shirley Darlington-Rowat discuss serendipity, coaching, and Chris's work with the fire brigade. They share their thoughts on raising kids, setting aside time for family, and training and moving together. Shirley and Chris share their current struggles, some stories about their past, and how parkour has affected their relationship.
For more information on this episode, go to https://moversmindset.com/62
Movers Mindset Forum…
Want to see, hear and learn more? …visit https://forum.moversmindset.com/
Movers Mindset focuses on movement as a mastery practice, and highlights the processes of discovery and reflection. The forum provides the opportunity to interact with and learn from podcast guests, athletes, experts, and like-minded others.