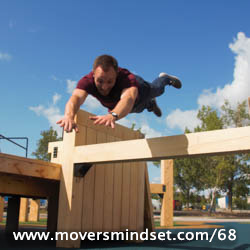 Colin MacDonald discusses his experience designing parkour parks, and what he's learned from the process. He shares thoughts on his creative process and inspirations before explaining more about Landscape Architecture and the program he is in. Colin unpacks some of his personal design and build dreams, along with the realities that affect them, and explores the connection between sculpture and parkour design.
For more information on this episode, go to https://moversmindset.com/69
Your support matters
Hi, Craig here! 🙂
Please support Movers Mindset on Patreon. If you find any joy or stimulation in what we create, please contribute so we can continue!