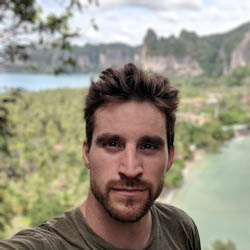 Tyson Cecka unpacks his design process, how he began to build parkour obstacles, and where he finds inspiration. He discusses his current plans and goals, and explains why he doesn't consider himself a great artist or creator. Tyson shares his experiences with depression, how it's affected his life, and how he's working through it.
For more information on this episode, go to https://moversmindset.com/74
Your support matters!
Bringing you (ad-free) Movers Mindset takes us a ridiculous number of hours each month. If you find any joy and stimulation in what we create, please consider supporting us on Patreon with a recurring monthly donation of your choosing, between a cup of coffee and a good dinner.