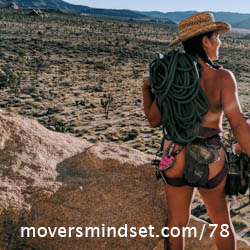 Tuline Kinaci openly discusses her experiences with tantra, explaining what it is, what it means to her, and how it relates to her goals with Lovecraft Collective. She shares her thoughts on the power of eye contact, radical honesty, and interpersonal communication. Tuline delves into her love of climbing, her relationship with movement, sexuality, and how the two are connected.
For more information on this episode, go to moversmindset.com/78
Have you seen the Movers Mindset community?
It's free, and everything we create is there. Visit https://moversmindset.com