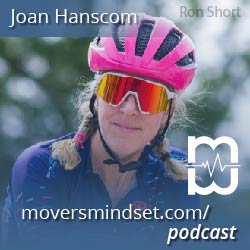 Bike racing is Joan Hanscom's life; from racing for fun, to professionally organizing races, to running an entire bike racing organization, Joan has done it all. She talks about all things bike racing; from how she got started, to organizing, to the challenges facing women in the sport. Joan discusses her work at the Valley Preferred Cycling Center, and the importance of outreach and the larger picture. She shares her insights on passion, training, podcasting, and what a career in the sport means to her.
Joan Hanscom is a cyclist, podcast host, and the Executive Director at Valley Preferred Cycling Center. Her love of the sport helped her build a unique career in race promotion and production, working with organizations such as the US Gran Prix of Cyclocross, Cyclocross World Championships, and USA Cycling. Currently, Joan is the Executive Director of the Valley Preferred Cycling center in Trexlertown, Pa, and hosts the Talk of the T-Town podcast.
Your support matters
Hi, Craig here! 🙂
Please support Movers Mindset on Patreon. If you find any joy or stimulation in what we create, please contribute so we can continue!