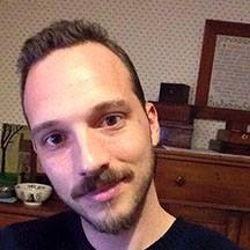 Jonny Hart shares the role of parkour in his life, and how that fits in with his career as an artist. He explains the parkour and anatomy art classes that he helped develop, and discusses the joy he finds in coaching and teaching. Jonny finishes by unpacking his thoughts on breaking jumps, and shares the story of the first jump he ever broke.
Supported by listeners!
The podcast is made possible by voluntary subscriptions from listeners like you. To contribute directly in support of this podcast visit, https://moversmindset.com/podcast-support — I understand that your time and money are valuable and limited. I can't thank you enough for already spending some of your time listening—but I'll try: Thank you for listening! I hope you see value in the podcast and will choose to also spend some of your money by voluntarily subscribing. Thank you for your support!