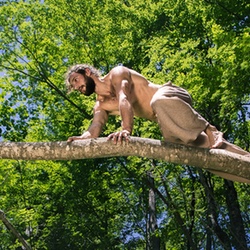 Ševo Saša is best-known as an amazing and creative mover, and the founder of the Skochypstiks clothing line. In this interview he shares the story of his Parkour beginnings after the collapse of Yugoslavia, and his motivation for overcoming a devastating injury in his youth. Sasa's love of people and profound discipline have enabled him to thrive amidst the cycles of life, and have lead him to tremendous personal growth.
For more information on this episode, go to https://moversmindset.com/11
Movers Mindset Forum…
Want to see, hear and learn more? …visit https://forum.moversmindset.com/
Movers Mindset focuses on movement as a mastery practice, and highlights the processes of discovery and reflection. The forum provides the opportunity to interact with and learn from podcast guests, athletes, experts, and like-minded others.