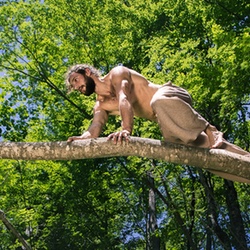 Ševo Saša is best-known as an amazing and creative mover, and the founder of the Skochypstiks clothing line. In this interview he shares the story of his Parkour beginnings after the collapse of Yugoslavia, and his motivation for overcoming a devastating injury in his youth. Sasa's love of people and profound discipline have enabled him to thrive amidst the cycles of life, and have lead him to tremendous personal growth.
Supported by listeners!
The podcast is made possible by voluntary subscriptions from listeners like you. To contribute directly in support of this podcast visit, https://moversmindset.com/podcast-support — I understand that your time and money are valuable and limited. I can't thank you enough for already spending some of your time listening—but I'll try: Thank you for listening! I hope you see value in the podcast and will choose to also spend some of your money by voluntarily subscribing. Thank you for your support!