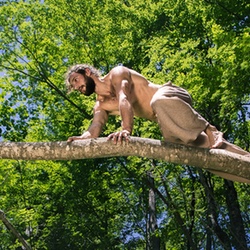 Ševo Saša is best-known as an amazing and creative mover, and the founder of the Skochypstiks clothing line. In this interview he shares the story of his Parkour beginnings after the collapse of Yugoslavia, and his motivation for overcoming a devastating injury in his youth. Sasa's love of people and profound discipline have enabled him to thrive amidst the cycles of life, and have lead him to tremendous personal growth.
For more information on this episode, go to https://moversmindset.com/11
Will you join me?
There are a lot people to talk to, and I need your support to get into their backyards and brains. That's the entire point of the podcast: I go there to talk to them so you can come along too.
The best way to support the podcast is through Patreon. You can make a difference for as little as the price of a cup of coffee once a month. Every dollar helps us get into the brains of the people that you want to hear from.