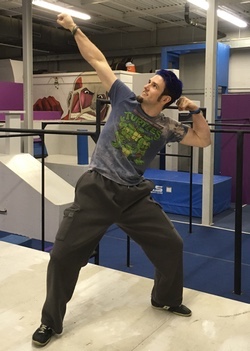 Andy Taylor discusses the intricacies of designing and building a great parkour gym. Along the way, we talk about what makes a gym inspiring, the evolution of build standards that are safe without limiting parkour vision, and how parkour has been instrumental in the development of a young autistic girl.
Supported by listeners!
The podcast is made possible by voluntary subscriptions from listeners like you. To contribute directly in support of this podcast visit, https://moversmindset.com/support — I understand that your time and money are valuable and limited. I can't thank you enough for already spending some of your time listening—but I'll try: Thank you for listening! I hope you see value in the podcast and will choose to also spend some of your money by voluntarily subscribing. Thank you for your support!