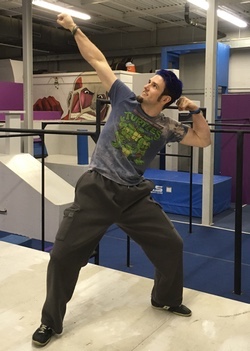 Andy Taylor discusses the intricacies of designing and building a great parkour gym. Along the way, we talk about what makes a gym inspiring, the evolution of build standards that are safe without limiting parkour vision, and how parkour has been instrumental in the development of a young autistic girl.
For more information on this episode, go to https://moversmindset.com/13
Your support matters!
Bringing you (ad-free) Movers Mindset takes us a ridiculous number of hours each month. If you find any joy and stimulation in what we create, please consider supporting us on Patreon with a recurring monthly donation of your choosing, between a cup of coffee and a good dinner.