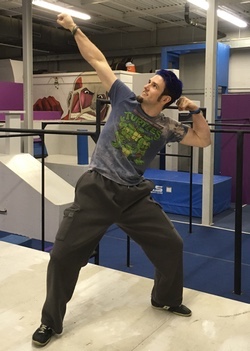 Andy Taylor discusses the intricacies of designing and building a great parkour gym. Along the way, we talk about what makes a gym inspiring, the evolution of build standards that are safe without limiting parkour vision, and how parkour has been instrumental in the development of a young autistic girl.
For more information on this episode, go to https://moversmindset.com/13
Movers Mindset Forum…
Want to see, hear and learn more? …visit https://forum.moversmindset.com/
Movers Mindset focuses on movement as a mastery practice, and highlights the processes of discovery and reflection. The forum provides the opportunity to interact with and learn from podcast guests, athletes, experts, and like-minded others.