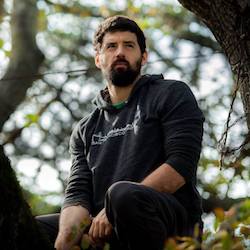 Rafe Kelley dives deep into his thoughts about the hero's journey and it's relevance to parkour. He shares his own journey and research into parkour and movement, finding meaning in practicing, and why he trains in nature. Rafe discusses parkour's power as a transformative practice, the spirit behind it, and what makes it unique.
For more information on this episode, go to https://moversmindset.com/66
Movers Mindset Forum…
Want to see, hear and learn more? …visit https://forum.moversmindset.com/
Movers Mindset focuses on movement as a mastery practice, and highlights the processes of discovery and reflection. The forum provides the opportunity to interact with and learn from podcast guests, athletes, experts, and like-minded others.