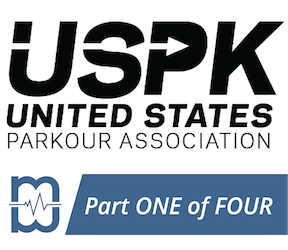 The first in a four part series about the United States Parkour Association, the national governing body for parkour in America, this episode introduces each of the five members of the transition board. Each member discusses their background and why they are involved and passionate about USPK.
For more information on this episode, go to https://moversmindset.com/67
Movers Mindset Forum…
Want to see, hear and learn more? …visit https://forum.moversmindset.com/
Movers Mindset focuses on movement as a mastery practice, and highlights the processes of discovery and reflection. The forum provides the opportunity to interact with and learn from podcast guests, athletes, experts, and like-minded others.