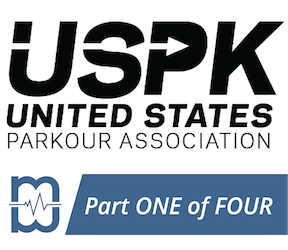 The first in a four part series about the United States Parkour Association, the national governing body for parkour in America, this episode introduces each of the five members of the transition board. Each member discusses their background and why they are involved and passionate about USPK.
For more information on this episode, go to https://moversmindset.com/67
Your support matters
Hi, Craig here! 🙂
Please support Movers Mindset on Patreon. If you find any joy or stimulation in what we create, please contribute so we can continue!