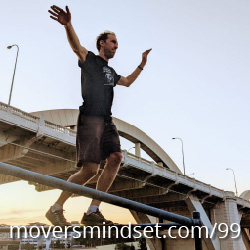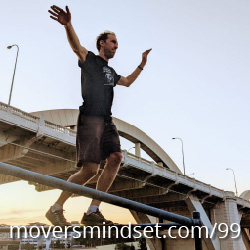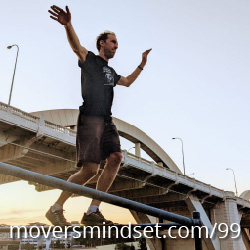 Diagnosed at age 18, diabetes has simply been a fact of life for Josh Wit. He discusses traveling to Germany and his experiences training and living with diabetes. Josh unpacks why he loves workshops and training with community. He shares stories of how diabetes affects his practice, and his thoughts on training and community.
Josh Wit is an engineer turned parkour practitioner, coach, and organizer. He is a parkour coach with the Brisbane Parkour Association (of which he is also the vice president), and has traveled globally to visit other communities and events. Josh has been training parkour for many years, despite being diagnosed with type 1 diabetes prior to beginning his training.
For more information on this episode, go to moversmindset.com/99
Your support matters!
Bringing you (ad-free) Movers Mindset takes us a ridiculous number of hours each month. If you find any joy and stimulation in what we create, please consider supporting us on Patreon with a recurring monthly donation of your choosing, between a cup of coffee and a good dinner.