Recovery – with Eric Rubin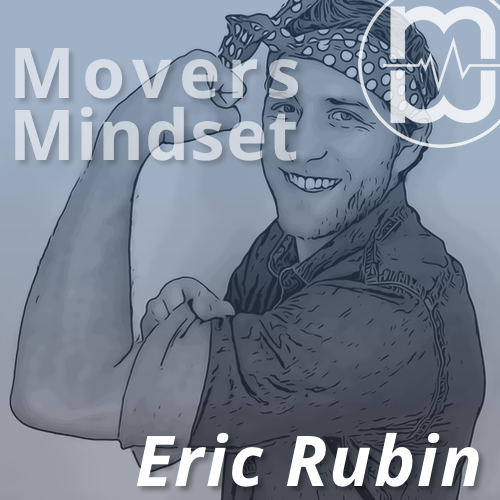 Join Eric Rubin and Craig Constantine as they reflect on the role of uncertainty in recovery and the need to accept and adapt to life-altering injuries, offering a glimpse into the emotional struggle of finding a new sense of self and purpose amidst uncertainty.
Episode Notes
Eric shares his personal journey of how parkour has played a significant role in his life, teaching him valuable lessons in persistence, adaptation, and creativity. He recounts how parkour became a source of solace and connection during a challenging time marked by the loss of his brother to suicide and a debilitating Achilles tendon injury.
Parkour, and being part of the parkour community… was one of the few times where I felt this solace from the grief and a connection to people.

~ Eric Rubin, ~20'10"
The conversation dives into the emotional impact of personal loss and how it can affect one's physical and mental well-being. Eric and Craig discuss the potential connections between emotional upheaval, such as grief, and the tendency to push oneself too hard in an effort to overcome challenges.
Finally, Eric expresses his struggle with uncertainty regarding his nerve injury and its long-term effects on his physical abilities. He shares his journey of acceptance, resilience, and finding ways to be a fulfilled individual regardless of the outcome, while still striving to give his best.
Throughout the conversation, the power of shared experiences, seeking inspiration from others who have faced similar challenges, and the importance of emotional support are emphasized. The transformative impact of parkour and the resilience it instills in individuals are central themes that emerge from Eric's story.
Take-aways
The transformative power of parkour: Parkour is portrayed as a practice that instills perseverance, adaptability, and creativity, offering valuable life lessons beyond physical skills.
The interconnectedness of emotional and physical challenges: Eric's experience with grief and his subsequent injury raises intriguing questions about the relationship between mental state, motivation, and the ability to overcome physical obstacles.
Embracing uncertainty and seeking new possibilities: Eric's acceptance of uncertainty regarding his recovery emphasizes the importance of resilience and finding alternative paths to fulfillment, even in the face of unforeseen challenges.
Resources
Eric's favorite podcast episode about loss and grief: https://podcasts.apple.com/us/podcast/stephen-colbert-grateful-for-grief/id1643163707?i=1000580162304
His favorite podcast about the mental and emotional side of injury: https://injuredathletesclub.com/
And Eric's Instagram sharing his recovery process: https://www.instagram.com/erics_achilles_chapter/
(Written with help from Chat-GPT.)
---
— Why does Movers Mindset exist?
The purpose of Movers Mindset is to create and share great conversations with movement enthusiasts. Each conversation feeds my insatiable curiosity, but I share them to turn on a light for someone else, to inspire them, or to give them their next question.
In the podcast, I talk with movement enthusiasts to learn who they are, what they do, and why they do it. I'm interested in the nature and philosophy of movement and in exploring themes like independence, self-direction, and human excellence. My interests color each conversation and provide some structure to Movers Mindset. But since I like to take the scenic route, every conversation ends up going somewhere unique.
I really appreciate your time and attention, and I don't take it for granted.
— I need your support
I want to share more of these amazing conversations, with amazing people, but I'm limited by the cost of the project. Please support what I'm doing. Every dollar really makes a difference.
Since 2017, I've spent countless hours and dollars keeping Movers Mindset going. Everything has remained free and ad-free and alive thanks to patronage from listeners like you. I have no staff, no assistant… it's just one maniac with a mic and a keyboard. If this labor of love makes your life more livable in any way, please consider aiding said maniac's sustenance…
Support my work
— Thank you!
My personal mission is creating better conversations to spread understanding and compassion. And Movers Mindset is one of the things I do in service of my mission. Drop by constantine.name for my weekly email, my other podcasts, writing and more.
The Movers Mindset project grew from conversations I started having as part of my personal journey rediscovering movement. The project started late in 2015, and it was initially simply a web site that shared others' writing. The project grew, and in 2017 I started the podcast. I've worked extremely hard, but none of this would have been possible without so much help from so many people.
Cheers!
ɕ