Healthy – with Rodrigo Stavale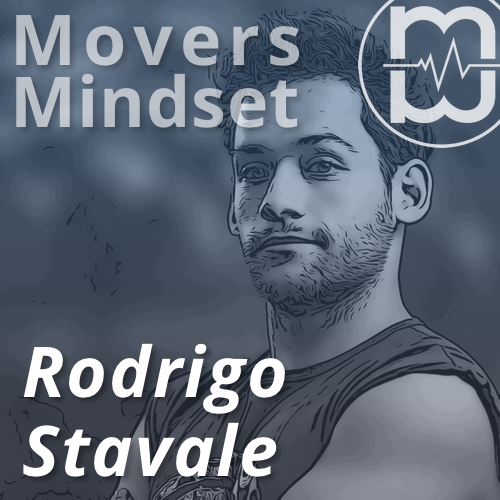 Rodrigo Stavale and Craig Constantine dip into several topics, including podcasting, children's learning, and the power of unconventional teaching methods. Stavale emphasizes the significance of modeling and creative play in fostering children's development and understanding of movement. They discuss the importance of providing diverse environments, such as streets and parks, to encourage risk management and creativity. Stavale also touches upon the value of self-reflection and feedback, noting the benefits of recording podcasts to capture and analyze one's progress.
Stavale discusses the role of podcasting as a tool for self-reflection and assessment, allowing individuals to evaluate their progress and explore new movement approaches. He also highlights the significance of injuries, explaining how they provide valuable learning experiences that increase body awareness and strengthen individuals.
"The best environment to develop kids is in streets, parks, and places with lots of information for them to manage the risks, see the challenge, and be creative."

~ Rodrigo Stavale 22'30"
Observing his daughter's learning process, Stavale emphasizes the importance of modeling movements rather than relying on strict instructions. He describes the value of creativity and playfulness in children's exploration of movement challenges, allowing them to develop their own ideas and philosophy.
Stavale also underscores the importance of self-assessment in movement practice. He encourages individuals to analyze their movements, using methods such as video recordings or written observations, to identify areas for improvement and track progress. Through self-reflection, individuals can deepen their understanding, maintain motivation, and discover innovative approaches to movement challenges.
Take-aways
Emphasizing accessibility and relatability: Stavale emphasizes the importance of making his projects and videos accessible and relatable to a wide audience. His goal is to inspire others by showcasing movements that are impressive yet achievable, creating a sense of possibility and encouraging individuals to engage in physical activity.
Observing children's learning: Stavale highlights the value of observing how children naturally learn and play. He believes in incorporating their creative nature into movement-based activities, allowing them to explore and discover movements on their own terms. By embracing their innate curiosity and playfulness, children can develop their skills and movement capabilities.
Self-assessment and growth: Stavale encourages self-assessment and progress tracking as essential elements in movement development. By regularly evaluating one's own progress, identifying areas for improvement, and adapting movements and techniques accordingly, individuals can strive for continuous growth and self-improvement. Stavale sees challenges and obstacles as opportunities for learning and believes in pushing oneself to explore new movements and overcome personal limitations.
Resources
@Stavale.Parkour on Instagram
Stavacast Stavale's podcast on Spotfy
(Written with help from Chat-GPT.)
---
— Why does Movers Mindset exist?
The purpose of Movers Mindset is to create and share great conversations with movement enthusiasts. Each conversation feeds my insatiable curiosity, but I share them to turn on a light for someone else, to inspire them, or to give them their next question.
In the podcast, I talk with movement enthusiasts to learn who they are, what they do, and why they do it. I'm interested in the nature and philosophy of movement and in exploring themes like independence, self-direction, and human excellence. My interests color each conversation and provide some structure to Movers Mindset. But since I like to take the scenic route, every conversation ends up going somewhere unique.
I really appreciate your time and attention, and I don't take it for granted.
— I need your support
I want to share more of these amazing conversations, with amazing people, but I'm limited by the cost of the project. Please support what I'm doing. Every dollar really makes a difference.
Since 2017, I've spent countless hours and dollars keeping Movers Mindset going. Everything has remained free and ad-free and alive thanks to patronage from listeners like you. I have no staff, no assistant… it's just one maniac with a mic and a keyboard. If this labor of love makes your life more livable in any way, please consider aiding said maniac's sustenance…
Support my work
— Thank you!
My personal mission is creating better conversations to spread understanding and compassion. And Movers Mindset is one of the things I do in service of my mission. Drop by constantine.name for my weekly email, my other podcasts, writing and more.
The Movers Mindset project grew from conversations I started having as part of my personal journey rediscovering movement. The project started late in 2015, and it was initially simply a web site that shared others' writing. The project grew, and in 2017 I started the podcast. I've worked extremely hard, but none of this would have been possible without so much help from so many people.
Cheers!
ɕ