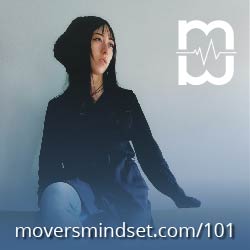 While it's not immediately apparent that Jade Amber Ragoshke is unilaterally deaf, it is a defining factor for her life and work. She shares her experiences with deafness, learning about it, and adapting to it. Jade discusses architecture and her ongoing research into the connections between architecture, parkour, and accessibility. She reflects on disability, designing for all people, and creating more inclusive environments in all communities.
Jade Amber Ragoschke is an architect, parkour practitioner, and the vice president of World Deaf Architecture. Her involvement in parkour led to her interest and eventual career in architecture. After finding her place in the Deaf community, she discovered a new perspective and approach to architecture that is more inclusive, empathetic, and accessible to everyone. Jade specializes in accessible design for people with disabilities and provides architectural consultation to parkour communities. She advocates for inclusive play spaces for all ages and is researching the intersections between architecture, parkour, and accessibility.
For more information on this episode, go to moversmindset.com/101
Your support matters
Hi, Craig here! 🙂
Please support Movers Mindset on Patreon. If you find any joy or stimulation in what we create, please contribute so we can continue!