Matrix – with Ryland Lanagan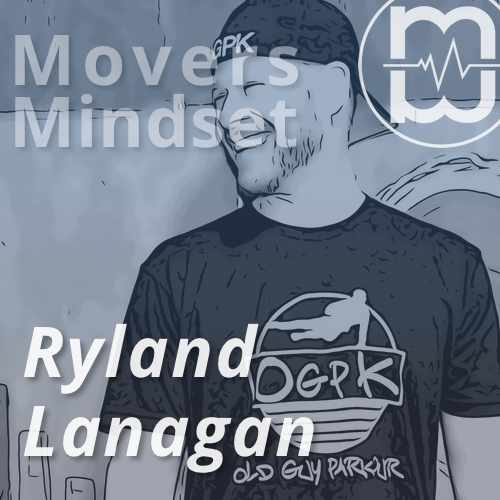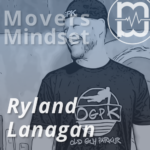 Join Craig Constantine and Ryland Lanagan as they discuss Ryland's journey towards longevity, where functional fitness and the sheer joy of movement lead to a healthier and happier life.
[When asked what gets adults engaged?] 100%, it is fun. Fun is that common ingredient… Everybody that gives themselves permission to come in and maybe falter in front of strangers or put themselves out there— Once you're willing to do that and you start to learn techniques, or you're starting to exercise, a whole cascade of things happen.

~ Ryland Lanagan ~24'30"
Ryland introduces his Movement Matrix Method, a structured approach to learning parkour that is specifically designed for adults. He shares his remarkable journey from an overweight and disheartened Army veteran to a passionate advocate for parkour. He describes how parkour became a lifelong passion that has not only transformed him physically, but also transformed his outlook on life.
Passion and Fun: The driving force behind Ryland's commitment to parkour is the sheer joy and fun it brings. Parkour allows people to challenge themselves, experience constant improvement, and get a sense of accomplishment, all while having a great time.
Movement Matrix Method: Ryland describes his movement program incorporating a structured approach to teaching parkour skills, ensuring students progress safely and effectively.
https://go.rylandlanagan.com/mmm-registration
Physical and Mental Benefits: Parkour offers numerous physical and mental benefits. It helps individuals feel proud of their accomplishments. Moreover, it's a form of exercise that can enhance bone density, improve cardiovascular health, and increase overall strength, contributing to a better quality of life as people age.
Longevity and Functional Fitness: Ryland emphasizes that parkour isn't just about flashy moves but also about developing functional fitness. It helps individuals maintain their independence and confidence as they age. Whether it's carrying groceries, climbing stairs, or playing with grandkids, it enhances everyday experiences.
Starting Early: While it's never too late to start parkour, Ryland recommends that people begin as soon as possible to avoid letting decades pass without engaging in physical activity. It's important to respect one's physical limits, start slowly if necessary, and commit to continuous improvement.
Passion is Contagious: Ryland's enthusiasm for parkour is contagious, and he believes that sharing this passion with others can inspire them to try parkour and experience its benefits.
(Written with help from Chat-GPT)
---
— Why does Movers Mindset exist?
The purpose of Movers Mindset is to create and share great conversations with movement enthusiasts. Each conversation feeds my insatiable curiosity, but I share them to turn on a light for someone else, to inspire them, or to give them their next question.
In the podcast, I talk with movement enthusiasts to learn who they are, what they do, and why they do it. I'm interested in the nature and philosophy of movement and in exploring themes like independence, self-direction, and human excellence. My interests color each conversation and provide some structure to Movers Mindset. But since I like to take the scenic route, every conversation ends up going somewhere unique.
I really appreciate your time and attention, and I don't take it for granted.
— I need your support
I want to share more of these amazing conversations, with amazing people, but I'm limited by the cost of the project. Please support what I'm doing. Every dollar really makes a difference.
Since 2017, I've spent countless hours and dollars keeping Movers Mindset going. Everything has remained free and ad-free and alive thanks to patronage from listeners like you. I have no staff, no assistant… it's just one maniac with a mic and a keyboard. If this labor of love makes your life more livable in any way, please consider aiding said maniac's sustenance…
Support my work
— Thank you!
My personal mission is creating better conversations to spread understanding and compassion. And Movers Mindset is one of the things I do in service of my mission. Drop by constantine.name for my weekly email, my other podcasts, writing and more.
The Movers Mindset project grew from conversations I started having as part of my personal journey rediscovering movement. The project started late in 2015, and it was initially simply a web site that shared others' writing. The project grew, and in 2017 I started the podcast. I've worked extremely hard, but none of this would have been possible without so much help from so many people.
Cheers!
ɕ